Below, you'll find a recipe for these scrumptious apple spice muffins. On your way to the recipe, you'll find my confessions for the week. Read 'em. Then share your confessions in the comments. Then follow it all up, by whipping up a batch of yummy fall muffins.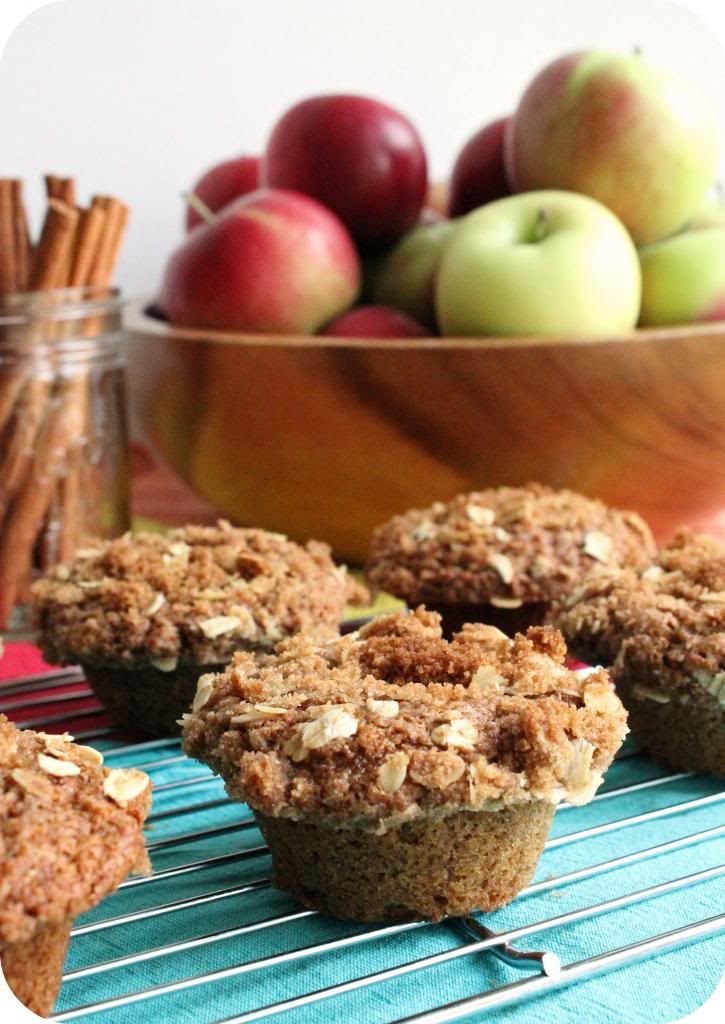 My to do list is out of control. Laundry to fold. Cooking to do. Recipes to write up. Photos to take. Photos to edit. Tidying to do. That's just the tip of the iceberg. What do I want to do? Go to Starbucks for an iced mocha, then go for a long, long drive. In lieu of coffee and a drive, I'd like to take a nap. I do not want to do anything that's on the list.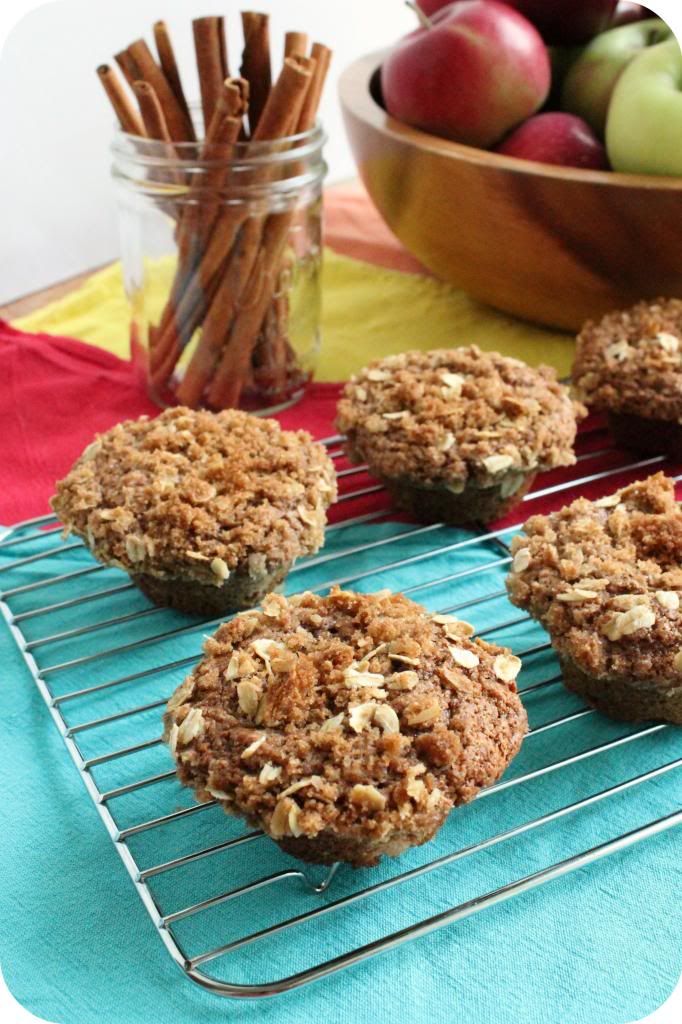 I gave Clarissa and Veronica manicures and pedicures today. They loved it. It made me feel like a super hero. Never mind the filthy, jagged nails and chipped bits of polish they were sporting, before I worked my magic. For kids who get daily baths and have their nails painted a couple times a week, how do their nails get so gnarly?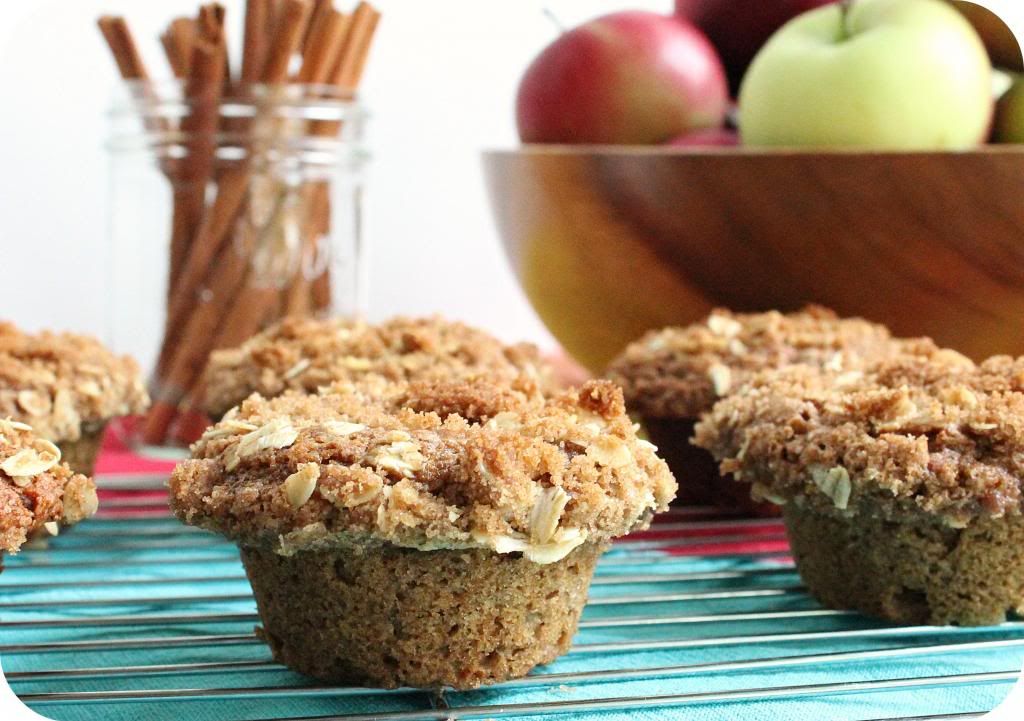 I hate answering the door. I will literally pretend not to be home, if someone unexpectedly comes to the front door. I'll do it even when the car is in the driveway, the shades are open, and the kids can be heard playing in the living room. The sound of the doorbell makes my heart jump in my throat. I hate it.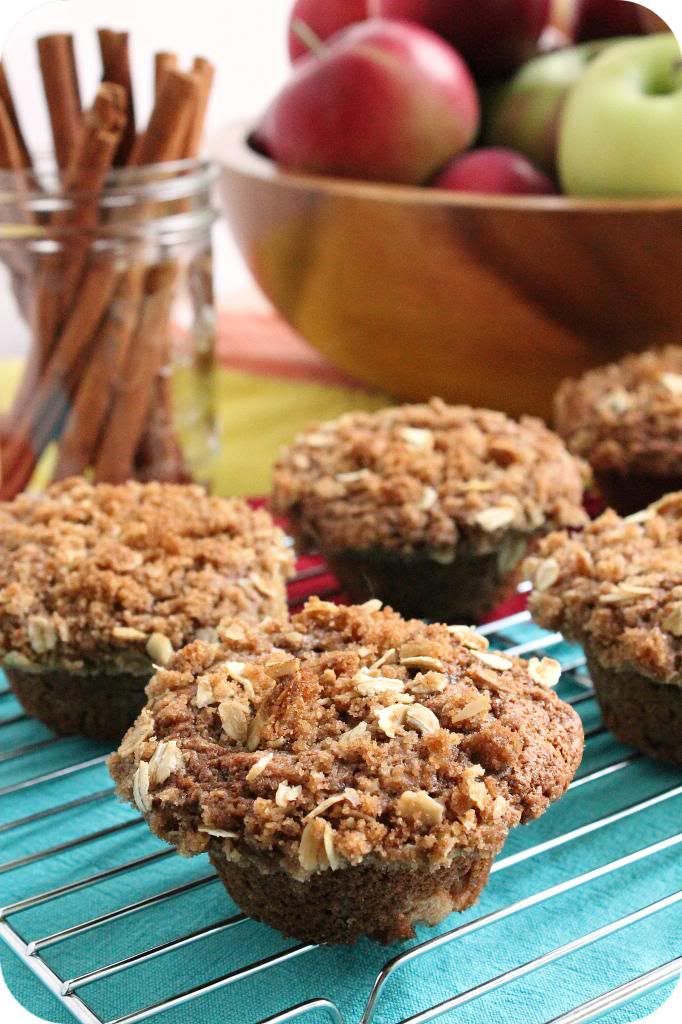 I have big plans to celebrate the cool weather that's supposed to arrive tonight. I cleaned the coffeemaker. I've been living on frappes all summer, but tomorrow it's a high of 70 degrees, and it should just be in the 50s when I wake up. I'm going to whip open the windows, brew a pot of coffee, and enjoy an autumn morning. Then the kiddos and I are going to hit the zoo early and enjoy some time at the park, without suffering in the sweltering heat. Friday should be even cooler. That day we're going to walk on the back trails at the Wildlife Sanctuary, feed the ducks, and maybe even have a fall picnic, before we come home. I am so, so happy to dive into cool weather activities.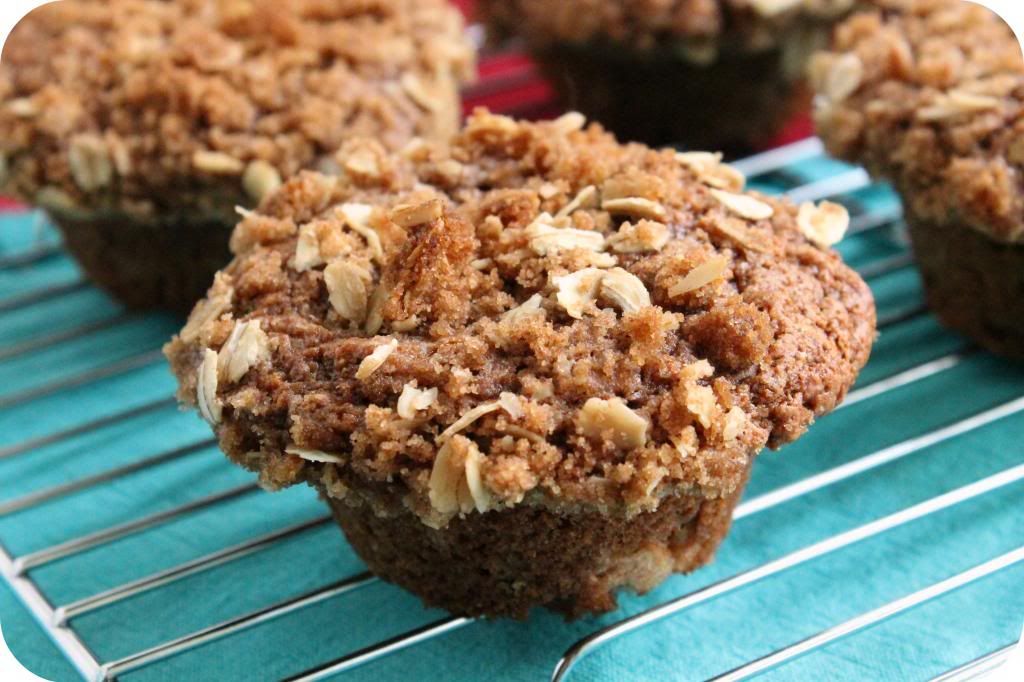 My last confession: I will not feel guilty for giving my kids apple spice muffins for breakfast to celebrate the change in seasons.
Apple Spice Muffins
2013-09-09 15:12:17
Topping
1/2 cup oats
1/2 cup packed brown sugar
1/4 cup whole wheat flour
1 tsp cinnamon
2 tbsp canola or vegetable oil
Wet Ingredients
3/4 cup vanilla non-dairy milk
1 tsp vinegar
1 cup applesauce
2 tbsp vanilla non-dairy yogurt
Dry Ingredients
1 cup whole wheat flour
1 cup white flour
1/2 cup + 2 tbsp granulated sugar
2 tbsp brown sugar
1 tbsp wheat germ
1 tbsp ground flax
1 tbsp baking powder
2 tsp baking soda
1/2 tsp kosher salt
1 tsp cinnamon
1/2 tsp ground ginger
1/4 tsp cloves
1/4 tsp nutmeg
Instructions
1. Preheat oven to 350 degrees. Grease a muffin tin for 12 muffins.
2. In a small mixing bowl, stir the dry topping ingredients together.
3. Use a fork to stir the oil into the dry ingredients, until you achieve the texture of wet sand. Set aside.
4.In a large bowl, whisk the milk and vinegar together.
5. Stir the applesauce and yogurt into the milk.
6. In a separate large bowl, whisk together the dry ingredients.
7. Add the dry ingredients to the wet ingredients and mix gently with a fork. Do not over mix the batter.
8. Scoop the batter into muffin tin.
9. Sprinkle about 2 teaspoons of topping onto each muffin.
10. Bake for about 35 minutes, or until a knife inserted into the center of a muffin (from the center of the pan) comes out clean.
11. Carefully transfer the muffins from the pan to a wire cooling rack, as soon as they are cool enough to handle, otherwise any of the muffin top that spilled over the edges will cook onto the pan and the muffins will break, when removed.
http://www.veganmotherhubbard.net/
*In case you are wondering, I know that today is 9/11. I know it's a hard day. If you're wondering why this is my only mention of it, in this post, read this post
here
.